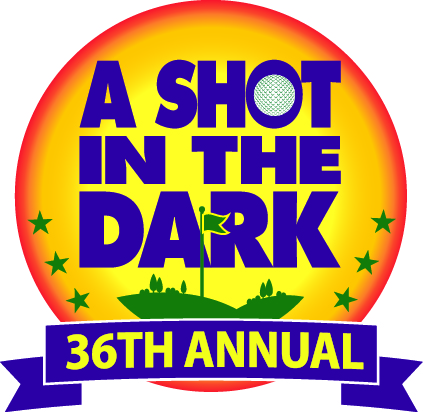 A Shot in the Dark 2023, an annual night golf outing benefiting Prevent Blindness Iowa. This unique event presents interesting challenges for all types of golfers and introduces them to the major disability of blindness as they test their skills at night.
The evening starts with registration, dinner, and music. The night is full of fun and laughter as foursomes make their way around the moonlit course with only flashlights and glow in the dark products.  After golf, the clubhouse is full of snacks, drinks, music and more fun. At the awards ceremony, high and low score teams are announced for each of the courses along with auction prize winners.
WHEN
Friday, August 18th
Tentative Schedule:
6:00 – last group in, Silent Auction
6:00 PM, Event registration
6:00 – 7:00 PM, Dinner
7:30 PM,  Start
10:15 PM – ? , Awards Party
WHERE
Willow Creek Golf Course
SW 63rd Street & Army Post Road
FORMAT
Four person teams, best shot.  Each team plays nine holes.
ENTRY FEE
$80 per person which includes green fees, dinner, awards party and other necessary equipment for night golf, excluding golf clubs and flashlights.
Proceeds will benefit the sight saving programs of Prevent Blindness Iowa such as free vision screening for children, free eye exams and eye glasses for low-income children and adults, and vision screening training for school nurses, lay volunteers and Public Health Departments.