June 15, 2023
held in conjunction with Johnston Green Days
Johnston Terra Park
6300 Pioneer Parkway

Check-in starts at 6:30 p.m. The walk begins at 7:30 p.m.
No entry fee. Collect donations from family, friends and co-workers. $100 in pledges will earn a glow-in-the-dark t-shirt!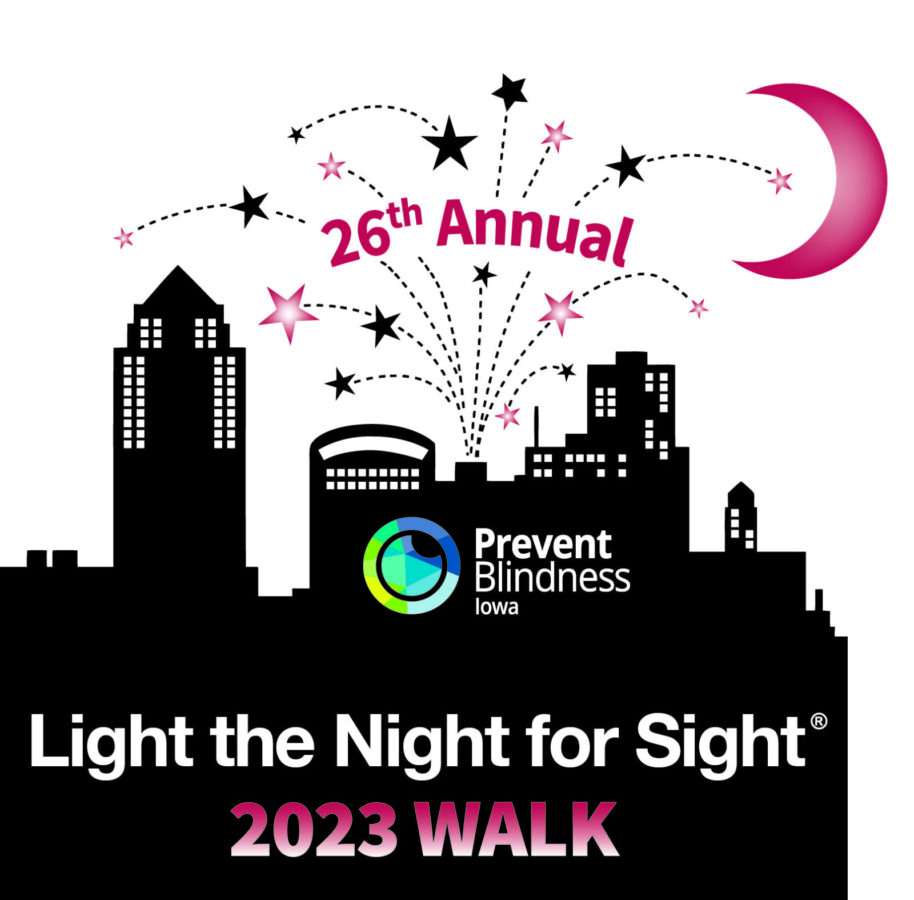 Light the Night for Sight is an evening walk celebrating the gift of sight and emphasizing safe summer celebrations. The walk is designed to raise awareness about the dangers of consumer fireworks, educate the public on the importance eye safety and provide information on how to preserve sight. Proceeds will benefit the sight saving programs of Prevent Blindness Iowa such as free vision screening for children, free eye exams and eye glasses for low-income children and adults, and vision screening training for school nurses and public health departments.